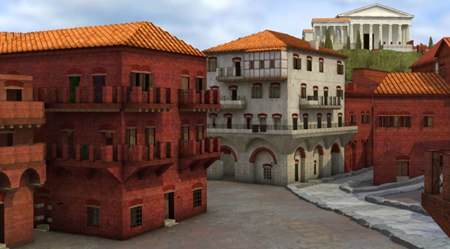 Salvete Discipuli!
Below are some fantastic videos to help you visualize ancient Rome.
Come glide through ancient Rome!
Another short fly-through of Rome, 320 AD
Step into a Roman domus...
Float around Rome while Professor Bernard Frischer, creator of these video reconstructions, narrates. GREAT VIDEO!
In our Latin class we will be learning about life in an ancient Roman home. Students will be giving short presentations on each room in a domus.